Youth Ministry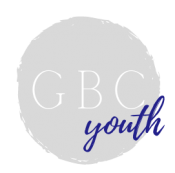 Our youth ministry exists to help the parents of GBC to guide and walk with their children towards becoming more faithful imitators of God. We believe that many lifelong decisions or beliefs are being shaped or articulated during middle and high school; thus, we pray that centering these years on the gospel would lead to a whole life impacted by the gospel.
We offer
Sunday School for grades 6-12 every Sunday from 9:45 AM to 10:45 AM

Mid-Week Youth Gathering for grades 6-12 every Wednesday from 6:30 PM to 8 PM.

Occasional weekend game nights and other activities. 
We strive to facilitate
A Hospitable Atmosphere – our group is intentional on making every teen feel welcomed and valued, regardless of the differences among us. We believe that what unites us is the gospel of Jesus Christ, which goes beyond personality, to our deepest need for Christ and our identity in Him. 

Discipleship – our leaders are diligent in walking along each of our teens, as we acknowledge the importance of godly mentorship in every step that our teens take, striving for spiritual growth, faithful decisions, and a right approach to all life situations.

Teaching – this aspect of ministry is fundamental in our vision. A teen's spiritual health will be just as healthy as his/her Biblical foundations are strong and stable. We believe that the Word of God is living and active, reveals God Himself, and indispensable for the life of any follower of Christ; thus, we seek to put our youth directly into His Word and learn how to read, understand, and apply its truths in each of their lives.

Worship – most of our activities are designed in a way that facilitate worship, through words, actions, or attitudes, but we also worship God weekly in designated times of singing, reflecting on God's Word, and praying.

Missions – we believe that the teens of our church are an essential part of the church here and now; thus, we make sure that the three main functions of the church (worship, growth, and spreading the gospel) are reflected in how we do youth ministry. Consequently, together with local community outreach, we teach the importance of missions and offer yearly opportunities to our teens to participate in both national and international missions.

Social Development – we understand the importance of social skill development both for our teens' day-by-day interactions and their church life. Thus, we strive to facilitate the formation of good, godly social skills through interactive studies, small groups, fun activities, corporate worship, or outreach team projects. 

Answers for Current Personal/Social Issues – since we live in a post-"Post-Christian" society, we believe it is crucial for us to constantly answer to the current issues of our society in regards with belief, morality, or existential matters. 
Curriculum
In order to fulfill our vision for GBC youth, we create our own curricula, each being part of a seven year spiritual formation cycle.
See the Block at the Top-Right of this page for downloads and contact form with email signup.
Docs for Download
Here are some sample lessons and our Curriculum Cycle with some notes.