Want to Connect With Us?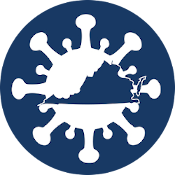 If you are here for the first time and would like to connect with GBC, please fill out this form  to give us more information about yourself and someone will follow up with you!
How can I get involved in GBC during this time?
The GBC building is currently closed to public in accordance with our state regulations and all in-person events have been canceled. All services will be streamed and can be found LIVE at  our Facebook Page.
Our Approach:
We believe the church is called to be first in line in matters of preserving life and protecting the vulnerable. Thus, in our efforts to do so, we have decided to strictly follow our state's guidelines for closures and limitations. However, above all we believe that the church is an indispensable need, especially in times of this nature, thus, we are making great efforts to continue to offer community, support, and the good news of the gospel, as well as facilitating weekly worship and Bible Studies through virtual means.
Virtual Gatherings:
We are now meting in our 'Family Life Center', across the parking lot from our church building, for Sunday Morning Worship! This is a temporary setup until we get the go-ahead to meet without any restrictions. Until that time, we are requiring that people observe the restrictions in place from Executive Order 63 which require Face Masks in a indoor, public setting.
How Can WE Help?
We strive to be a church that mirrors the love of Christ for our members and community during the coronavirus crisis. If you or someone you know has been affected, please fill the following form to request support, counsel, and/or prayer. If appropriate, someone from GBC will contact you as soon as possible.
Click here to fill the  GBC Care & Support During Coronavirus form.
We also have a Food Pantry Ministry every third Saturday of the month from 9 to 10 AM.
How Can YOU Help?
To give to GBC, visit Our Online Giving Site
To give specifically to our Benevolence fund, make the appropriate selection when prompted during your online donation process.