Want to Connect With Us?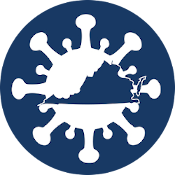 If you are here for the first time and would like to connect with GBC, please fill out this form  to give us more information about yourself and someone will follow up with you!
How can I get involved in GBC during this time?
The GBC building in now OPEN to public in accordance with our state regulations and most of our in-person gatherings have been resumed. However, because some of us are recommended not to attend any sort of gatherings, all worship services will be streamed and can be found LIVE at  our Facebook Page.
Our Approach:
We believe the church is called to be first in line in matters of preserving life and protecting the vulnerable. Thus, in our efforts to do so, we have decided to strictly follow our state's guidelines for closures and limitations. However, above all we believe that the church is an indispensable need, especially in times of this nature, thus, we are making great efforts to continue to offer community, support, and the good news of the gospel, as well as facilitating weekly worship and Bible Studies in-person for all those able to attend.
Gatherings:
We are now meting in our church buildings, for Sunday Morning Worship, Sunday School, Wednesday Bible Study, and Youth Group! We are striving to make all gatherings a safe place, following the state and CDC guidelines of social distancing, disinfecting, and other precautionary measures. Thus, we are requiring that people observe the restrictions in place.
Sundays at 9:45am: Sunday School for children, youth, and adults.
Sundays at 11am: Worship in the sanctuary and livestreamed on Facebook.
Wednesdays at 10:00am: Bible Study in the Fellowship Hall.
Wednesdays at 7:00pm: Prayer meeting on Zoom. (Click here to request link)
Fridays at TBA: Youth Gatherings.
How Can WE Help?
We strive to be a church that mirrors the love of Christ for our members and community during the coronavirus crisis. If you or someone you know has been affected, please fill the following form to request support, counsel, and/or prayer. If appropriate, someone from GBC will contact you as soon as possible.
Click here to fill the  GBC Care & Support During Coronavirus form.
We also have a Food Pantry Ministry every third Saturday of the month from 9 to 10 AM.
How Can YOU Help?
To give to GBC, visit Our Online Giving Site
To give specifically to our Benevolence fund, make the appropriate selection when prompted during your online donation process.